Welcome to Smile Hawthorn!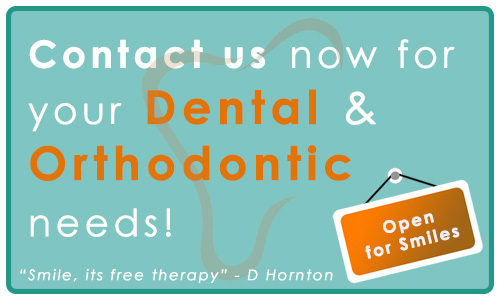 Level 1 Dental Practice Restrictions are in place from May 11, 2020.
The Australian Dental Association, Australian Society of Orthodontics and the Australian Health Protection Principal Committee, the key body that advises the government during health emergencies have advised a further reduction of dental practice restrictions to Level 1. The interest of safety to the community and minimising the spread of COVID-19 is still of concern to these bodies and to Smile Hawthorn.
As a result of these changes, Smile Hawthorn is continuing its service provision and clinic availability in line with these changes.
The Level 1 restrictions allow for most routine dental treatment to be continued where appropriate including:
Examinations
Preventive services
Fillings
Extractions
Hand-scaling cleans
Ultrasonic cleans
Dentures services
Specialist orthodontics
---
Important notes regarding appointments:
Contact the Royal Melbourne Hospital: 03 9342 7000 if:

You feel unwell, including but not limited to symptoms of COVID-19 such as fever,cough, sore throat or shortness of breath AND/OR
You have had contact with anyone that has been confirmed to have COVID 19 or directed to self-isolate



We still recommend to temporarily defer all non-urgent dental care if:

You are over the age of 70 AND/OR
You have a chronic disease like cardiovascular or respiratory disease AND/OR
You are under cancer treatment or insulin dependent diabetes



The Government, AHPPC and ADA still recommend that when attending:

Attend alone or only with necessary additional accompanying persons (for consent/treatment/supervision purposes).
Friends and siblings unrelated to the appointment will be asked to wait outside the premises.
Do not enter reception more than 5 minutes prior to your appointment: seats are available on the premises, outside the building for early attendees.
Please use our online booking portal or Call us on 03 9070 3448 to organise an appointment.
As always, we encourage everyone to maintain good oral health by eating a healthy diet, drinking plenty of tap water (especially after meals or snacks), brushing twice a day with an appropriate toothpaste and flossing once a day.
We are staying up-to-date with the current recommendations and will provide relevant updates on this page.
We hope that everything will return back to normal as soon as possible and we thank all our patients for their understanding during this time.
The team at Smile Hawthorn